Obituaries » EDWARD "PETER" PATRICK GLASS

Print
June 16, 1964 - September 29, 2019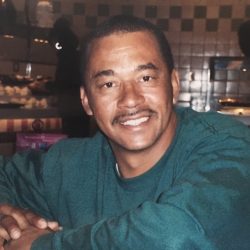 Burial Date: October 5, 2019
Visitation will be held Friday, October 4, 2019 at Jackson Highley Funeral Home Chapel, West Helena Arkansas from 4:00 p.m. to 6:00 p.m. Funeral service will be held Saturday, October 5, 2019 at 1:00 p.m. at Manasseh Christian Fellowship, 855 Airport Road, West Helena Arkansas. Interment will follow immediately at the Glass Family Cemetery, Helena Arkansas.
Obituary Viewed 1455 times
Edward Patrick Glass was born to Edward and Dorothy Glass on June 16, 1964 in Helena, Arkansas. Affectionately known as "Peter," departed this earthly life September 29, 2019 in Memphis, Tennessee surrounded by his loving family.
Peter attended public schools in West Helena, Arkansas and graduated from Central High School in 1982. He briefly attended The University of Arkansas in Fayetteville, Arkansas on an Agricultural Scholarship. This is where he developed a love for the Arkansas Razorbacks.
It was in 2002 when there was a major shift in Peter's life. This brought about new relationships with old friends, as well as opening doors for new friendships. This shift brought extreme joy to his family and is still cherished.
Peter's dedication to life and everything that he believed in intensified at this point. Those that know him, know that he was ALWAYS on the move. He was never in one place for very long. Outside of his family, his job was his top priority. He was unique in this way…he loved to work! If you didn't know anything about cutting down a tree, trimming branches, or mowing grass, you got a quick lesson.
It was on June 6, 2008 when Peter was united in marriage to Shelia Larry Glass. This union welcomed a whole new family into his life. He embraced the opportunity to nurture and encourage Alsenuria Turner, Wilshina Franks, and Shelith Franks.
Peter will be remembered lovingly by his wife; Shelia Larry Glass, his mother; Dorothy Glass, his grandmother; Pearl Brooks, his son; Marcus Green, siblings; Vernell Glass Kelly, Stephanie Glass Burns (Eric), Lester Glass, and Jolanda Glass, grandchildren; DeMarcus Green Jr., Khloie Green, and Kajrian Taylor, an amazing uncle; William "Duke" Glass, his ever present companion; Pixie and host of nephews, nieces, cousins and friends.