Obituaries » GLADYS LUCILLE HEMPHILL

Print
November 9, 1954 - July 9, 2019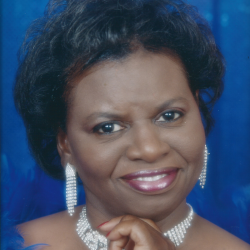 Burial Date: July 27, 2019
Visitation will be held Friday, July 26, 2019 at Agape Christian Center, 1823 E Broadway, West Memphis Arkansas from 6 – 8 p.m. Funeral service will be held Saturday, July 27, 2019 at Harvestime Fellowship Church, 1 Briggs Road – Lansing Community, Crawfordsville Arkansas at 11:00 a.m. Interment will follow immediately at Mt. Vernon Cemetery, Clarkedale Arkansas.
Obituary Viewed 942 times
Gladys Lucille Hemphill was born January 9, 1954 to the late Mary Lee and Shedric Hemphill in Crawfordsville, AR. She departed this earthly life on Tuesday, July 9, 2019 at her home.
Gladys accepted Christ at an early age at the New Mt. Pisgah Missionary Baptist Church, Crawfordsville, Arkansas under the leadership of the late Pastor Mitchell. She was a faithful member of Agape Christian Center, West Memphis, Arkansas under the leadership of Bishop L. Vaughn. She was an awesome woman of God.
Gladys was a loving and caring sister, aunt and friend. She was a group member of the Gospel Harmonizers, Gospel Inspirers and Victory. She was also a devoted leader of Victory Youth Achievement Association (VYAA) for 16 years.
Her loving memory will be forever cherished by her five sisters and four brothers: James (Mary) Boyce of
Goodwater AL, Sheddie Crayton, Alma Harris both of West Memphis AR, Alejandro (Lisa) Hemphill of
Little Rock, AR, Freda Hemphill of C?ville AR, Kimbely (Marcellas) Hemphill Knox of Marion AR, Tony
Hemphill of C?ville AR, Demita Hemphill of Marion AR, Desi Hemphill of Memphis, TN, VYAA of West Memphis AR and a host of nieces, nephews, cousins and friends that she loved dearly.