Obituaries » LILLIAN EVERLYN LOVELADY

Print
January 7, 1925 - May 31, 2019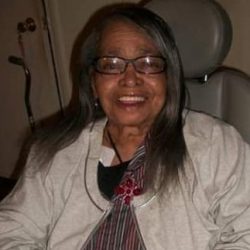 Burial Date: June 8, 2019
Visitation will be held Friday, June 7, 2019 at Jackson - Highley Funeral Home Chapel, West Helena Arkansas from 4 - 6 p.m. Funeral Service will be held Saturday, June 8, 2019 at 11:00 a.m. at Spring Lake Missionary Baptist Church, Lexa Arkansas. Interment will follow immediately at Spring Lake Cemetery, Lexa Arkansas.
Obituary Viewed 746 times
Lillian Lovelady was born January 7, 1925 to the late Columbus Booth and Ruby Burke Lovelady. She departed this earthly life May 31, 2019 at Chi St. Vincent Infirmary, Little Rock Arkansas.
Lillian confessed hope in Christ at an early at Spring Lake Missionary Baptist Church, Lexa Arkansas. She was recognized as a life member and remained faithful until her heath failed.
Lillian received her formal education within the Southland Community. She attended the historical Southland College, Lexa Arkansas.
Lillian was a talented seamstress. She worked various jobs displaying her craft at businesses such as: Wallace Fields Store and Bobby Brooks. In her 70's, she made Supervisor at Dural a computer data processing company in North Carolina.
Lillian especially loved sewing but she also enjoyed cooking, traveling, raising community children, and spending time with her family.
Lillian is preceded in death by her parents, three brothers; Ralph, Jim, William Booth Lovelady; two sons; Ruben and Raymond Lovelady.
Lillian leaves cherish her memories one daughter; Zebbie Gordon of Lexa AR, one son; Sylvester Lovelady of Lexa AR, and a host of grandchildren, great grandchildren, great great grandchildren, nephews, nieces, cousins, other love ones and friends.