Obituaries » SADIE DEAN HANKS

Print
October 8, 1943 - February 19, 2019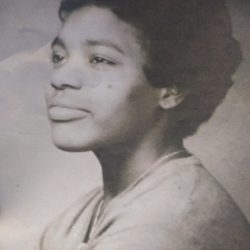 Burial Date: February 27, 2019
Visitation will be held Wednesday, February 27, 2019 at Jackson – Highley Funeral Home Chapel, West Helena Arkansas from 11:00 a.m. to 12:00 noon. Funeral service will promptly start at 12:00 noon at Jackson – Highley Funeral Home Chapel, West Helena Arkansas. Interment will follow immediately at Jackson Memorial Cemetery, Lexa Arkansas.
Obituary Viewed 774 times
Sadie Dean Hanks was born October 8, 1943 to the late Willie T. Thomas and Wiliena Polk Thomas. Sadie grew up in West Helena, AR, where, after receiving permission from her high school principal, she married the late George T. Hanks III in 1962, and subsequently graduated from Eliza Miller High School in 1963. Of that union, four children were born. Sadie enjoyed being a part of New Homemakers of America during her school days and subsequently travelled to several states with her military husband including Texas, North Carolina and Illinois before returning to her home state of Arkansas. She resided in Long Meadow Nursing Center in Malvern, Arkansas for approximately 10 years, participating regularly in Gain Program, and eventually made Arkansas Health Center in Benton, Arkansas her home from November 21, 2002 until her passing. Sadie was affectionately known as "Sadie Mae" and "Mama" by the staff and caretakers of Arkansas Health Center, where she enjoyed during comfort care, her favorite drink, "Coke." During her stay there, Sadie developed relationships with hundreds of people, never ever meeting a stranger. She was friendly, kind, loving and affectionate to all. Sadie was special, she loved the children and grandchildren of the staff and she especially loved to be loved.
During the late night hours of February 19, 2019, God spoke softly in Sadie's ear and she answered "Yes, Lord," and peacefully departed this life.
She was preceded in death by her brother, Willie T. Thomas, Jr. (Melva) and Dorothy Kirkins, Thomas.
Sadie leaves to cherish her memory, four children, Ellonzo D. Hanks, Stone Mountain, GA; George T. Hanks, IV (Carolyn), Dallas Texas; Joyace H. Lopez, Woodstock, GA; and Janet Days (Ron), Chesapeake, VA; sister Betty Sylvester, Hot Springs, AR; brother Eddie Lee Thomas (Frances), Lexa AR; sister Garland Thomas, Little Rock, AR, stepmother Lucinda Thomas, West Helena, AR; eight grandchildren, 12 great grandchildren, and a host of nieces, nephews cousins and friends.