Obituaries » LILLIE B STAPLES REED

Print
August 1, 1941 - January 9, 2019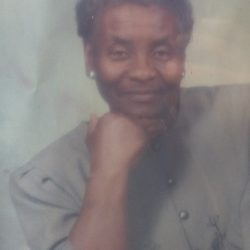 Burial Date: January 19, 2019
Visitation will be held Friday, January 18, 2019 at Jackson - Highley Funeral Home Chapel, West Helena, AR from 4 p.m. - 6 p.m. Funeral service will be held Saturday, January 19, 2019 at Miracle Temple, West Helena, Arkansas at 2:00 p.m. Interment will follow immediately at New Zion Cemetery, West Helena Arkansas.
Obituary Viewed 858 times
Life of Lillie B. Staples – Reed began August 1, 1942. She was born to the late Dan and Beatrice Staples in Mississippi.
Lillie B. accepted Christ as her personal Lord and Savior at an early age. She joined Power House Church of God and Christ, West Helena Arkansas under the leadership of Supt. Wiley Johnson. She put God first and lived life to the fullest doing his work. Her mission was to reach and save as many souls as she could.
September 10, 1976, Lille B. was united in Holy Matrimony to Elder Wardell Reed for 42 years.
Lillie B. is preceded in death her parents; Dan and Beatrice Staples, sisters; Pinkie Young, Viola Staples, and Willie Mae Staples – Smith.
Lillie B. Staples – Reed was escorted by the angels to her heavenly home on January 9, 2019. She was a devoted, loving, caring wife, mother, grandmother, sister, auntie, and friend.
Lillie B. leaves to cherish her memories her beloved husband; Elder Wardell Reed of West Helena AR, her children; Pharaoh Osiris of Oklahoma, Rickey (Rosetta) Butcher of Portland OR, Carley (Jeffery) Tate of West Helena AR, Lee (Zellie) Williams of Portland OR, three sisters; Mae Staples, Shirley Ann Staples both of Memphis TN, Kathleen (Dewayne) Dans of Hughes AR, five brothers; D.W Staples of Tacoma WA, Dossie Staples, Dan Staples, David Staples, Dale (Tonya) Staples all of Memphis TN, 22 grandchildren, 19 great grandchildren and a host of nephews, nieces, cousins and friends.