Obituaries » FREDDIE LEE HAYNES

Print
September 18, 1978 - September 14, 2021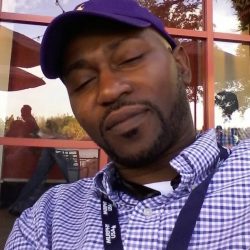 Burial Date: September 25, 2021
Visitation will be held Friday, September 24, 2021 at Silver Cloud Missionary Baptist Church, 206 Riverview Street, Helena, Arkansas from 5:00 p.m. to 7:00 p.m. Funeral Service will be held Saturday, September 25, 2021 at P.L.M. and D. Center at 2:00 p.m. Interment will follow immediately at Jackson Memorial Cemetery, Lexa Arkansas. We will follow CDC guidelines:  mask, hand sanitizer, and the social distance standard of 6ft apart.
Obituary Viewed 1011 times
Freddie Lee Haynes was born September 18, 1978 to the late Josie Haynes in Helena, Arkansas. He departed this earthly life September 14, 2021.
Freddie received his formal education within the Helena-West Helena School District. He was a part of Central High School Graduating Class of 1998.
Freddie enjoyed fishing, but he most loved spending time with his family.
Freddie is preceded in death by his mother; Josie Haynes, grandmother; Rosie Haynes, and aunt; Rosemary Carter.
Freddie leaves to cherish two daughters; Josie Haynes of Helena AR, Bre'Unna Haynes of Little Rock AR, four sisters; Tequila Carter of West Helena AR, Rosemary Carter of Helena AR, Sharon Washington of Stuttgart AR, Marshell Thomas of Alexander AR, five uncles; Jimmy Haynes, Albert Haynes both of Helena AR, Alford Haynes of Little Rock AR, Frank Haynes of Chicago IL, Edward "Buddy" Carter of Helena AR, two aunts; Lottie Lewis, Mozella Jones both of West Helena AR, one great aunt; Mary Mitchell of Helena AR, a special friend; Tabatha Murray, and a host of nephew, nieces, cousins, and friends.