Obituaries » ARTHUR LEE SMITH

Print
August 26, 1949 - September 7, 2020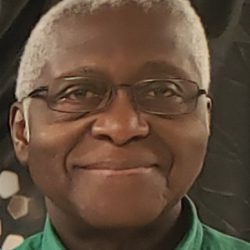 Burial Date: October 17, 2020
Memorial service will be held Saturday, October 17, 2020 at St. Mary #1, West Helena Arkansas at 10:00 a.m. Interment will follow immediately at Odd Fellows Cemetery, West Helena AR. Due to our Federal and State COVID-19 guidelines during the Graveside Service, we will abide by the social distance standard of 6ft apart.
Obituary Viewed 571 times
Born August 26, 1949, in Wabash Arkansas, Arthur Lee Smith was the sixth child of Gus and Alma Smith. At an early age he moved to Chicago, Illinois where he graduated from Illinois State University in Normal Illinois June of 1976 with a bachelor's degree is sociology. After working briefly in a mental hospital Arthur decided to change professions. He then went back to school and graduated from Arizona State University in Tempe Arizona in June of 1979 with bachelor's degree in Business Administration. He then went on to work as an Assistant Manager, first for Standard Brands and K-Mart, before he settled on Walmart. Arthur especially enjoyed opening new stores. He helped establish stores in Houston Texas and Tucson Arizona before deciding to make California his home. Palmdale, California is where he lived until the Lord called him home.
Arthur was proceeded in death by his parents Gus and Alma Smith; his oldest sister Rosie Gentry; and his brother Gus Smith, Jr., George Smith, and Tommie Lee Smith; and a brother in law, Ernest Rodgers.
He leaves to cherish his memories three sisters, Carolyn (Harold) Watkins of Florida, Mary Rodgers of Michigan, and Vera Smith of California; a brother in law Chester Gentry Sr. of Arkansas, 2 sisters in law Elizabeth Smith of Illinois and Addie Smith of Indiana; a host of nieces, nephews, cousins, and friends.