Obituaries » DONNA LORI DUNNINGS

Print
December 20, 1964 - June 13, 2020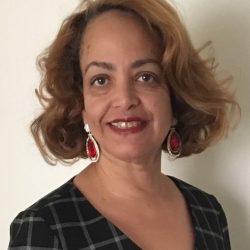 Burial Date: June 21, 2020
Visitation will be held on Thursday, June 18, from 4:00 – 7:00 pm, at A.A. Rayner & Sons Funeral Home, 318 East 71st Street, Chicago, Illinois, 606019. Phone: 773-846-6133. In addition, the remains will be transported to Arkansas for a visitation on Sunday, June 21, at Jackson & Highley Funeral Home in West Helena, Arkansas from 10:30 am—Noon, with graveside service and burial at Magnolia Cemetery in Helena, Arkansas, at 1:00 pm. Due to our Federal and State COVID-19 guidelines: during the Visitation - we will only allow individuals to view 10 at a time, at the Graveside Service - we will abide by the social distance standard of 6ft apart. Ms. Dunning's service may be viewed live via ZOOM. Here's the information to access the link: Topic: Graveside Service for Ms. Donna Dunnings Magnolia Cemetery Helena, AR Time: Jun 21, 2020 01:00 PM Central Time (US and Canada) Join Zoom Meeting https://zoom.us/j/96399284593?pwd=SlBFSXpwdU8wYlcvaEx0M3RpWWlkQT09 Meeting ID: 963 9928 4593 Password: 647433
Obituary Viewed 3376 times
Donna Lori Dunnings, former Chief Financial Officer for Cook County government, peacefully passed away on the morning of Saturday, June 13, 2020. She was 55-years-old and had courageously battled Multiple Sclerosis for more than a decade.
Donna was born to Derrick W. and Cleopatra Stroger Dunnings on December 20, 1964, in Helena, Arkansas. Her parents had waited many years to welcome a child to the family and were excited when she arrived.
Donna confessed a hope in Christ early in life at New Light Baptist Church in Helena. She had a big heart, loved her daughters to no end and, somehow, always managed to take care of everyone around her.
Donna was always a bright student in school. She graduated from Central High School in 1983, with honors. She received her Bachelor of Science in Accounting from the University of Arkansas at Pine Bluff and her Master's Degree in Finance and Business Management from the Kellogg School at Northwestern University in Evanston, Illinois. Both schools were also her mother's alma maters. Donna Dunnings also has been a proud member of Alpha Kappa Alpha Sorority Incorporated since 1991.
Donna was very devoted and worked diligently for Cook County government for many years before her retirement.
Donna L. Dunnings was preceded in death by both of her parents; her grandparents, John and Ella Stroger, Sr. and Derrick Dunnings, Sr. and Martha Winston; her two beloved uncles, former Cook County Board President John H. Stroger, Jr., and James E. Stroger. She also leaves two daughters, Martia Cheryl Sidney and Meygan Clea Lewis (both of Chicago), two aunts Bessie Grayson and Yonnie Stroger (both of Chicago), one sister, Trudi Dunnings Royston (James) of Lakeland, Tennessee, one niece, Rae Lorin Royston. She also leaves a host of cousins, Lynn Stroger, Todd Stroger, Charles Murray, Phyllis Murray, Ronald Murray, Gwendolyn Martin, Patricia Murray-Newby, and her loving Godparents, Rubye and John Patterson.