Obituaries » Johnny Lee Barnes

Print
March 29, 1947 - May 12, 2018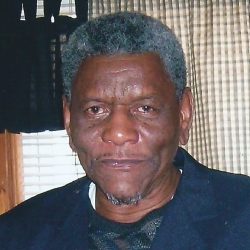 Burial Date: May 26, 2018
Visitation will be held May 26, 2018 at St. Matthews M.B. Church, Marvell AR from 10 -11 a.m. Funeral service will follow at 11:00 a.m. at Matthews M.B. Church, Marvell AR.  Interment will be held at Branch Baptist Cemetery, Marvell, AR.
Obituary Viewed 599 times
Johnny Lee Barnes, Sr. was born on March 29, 1947 to the late Fletcher and Maebell Barnes, Sr. of Turner, Arkansas.
Johnny Lee Barnes, Sr. graduated from Marvell High School Class of 1965. He was a proud member of the Future Farmers of America. He also developed a love for carpentry. In later years, he was considered a skilled tradesman in the field of carpentry.
Johnny was married to Sarah M. Houston. To this union, they were blessed with a son. Johnny Lee Barnes Houston, Jr. was born March of 1967 in Jonesridge, Arkansas.
Johnny, Sr., was preceded in death by his father; Fletcher Barnes, Sr., brother; Henry Lee "Bow" Barnes, and a sister; Maebell "Women" Barnes.
He leaves to cherish his memory his mom; Maebell Barnes od Turner AR, his sons; Johnny Lee Barnes Houston, Jr. of Minneapolis MN, Jonathan Durrough of Dayton OH, his daughters; Angela Barnes and Angel Barnes both of Milwaukee WI, his siblings; Dorothy Bloodsaw of OH, Fannie (Robert) of MI, Bobbie (Ceal) of OH and Ruthie Barnes of FL and a host of grandchildren, great grandchildren, nephews, and nieces.